Edis Audio Visual keeps you abreast of news, views, comments and changes
8 ways Edis and you benefit from UKAS ISO 9001-2015 Accreditation
I'm really proud to announce our UKAS accreditation to ISO 9001-2015 and an amazing 100% pass without any non-conformances, a very fine performance by our team at Edis AV providing a superb attention to detail that makes Edis a Quality performer . The BAB auditor reported that "The Management Systems are very well structured which is a point of particular excellence"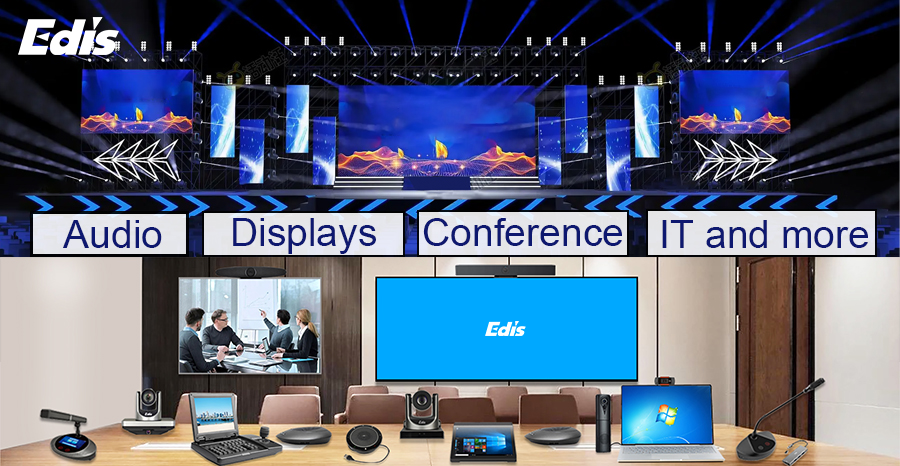 I'm also more than pleased that ISO 9001 accreditation benefits are passed on to you through
Higher quality of our products and services;
Improved customer satisfaction;
Competitive edge over non-certified competitors particularly in Government and Corporate sectors;
Increased opportunity for market growth;
Greater quality awareness and extended product life;
Improved customer loyalty;
Well maintained documentation;
Continuous drive to improve service and reduce costs.
Hoping you can enjoy these benefits and cash in on the advantages
David Edis-Bates Managing Director , Edis AV Ltd
360 Auto Rotate and Vertical Tracking Mobile Phone holder
Automatic rotational tracking mobile phone stand with 360° real-time horizontal tracking and 45° automatic vertical tracking. Built-in automatic face tracking, dual axis head drive, with wide-angle camera, automatically captures face and follows your face movement in whatever position - it will always follow you.
Wifi and Wired Pro-Conferencing Systems
The Edis WiFi speakerphone conferencing system and the Wire version are large scale professional conference systems with individual speakerphone units for up to 300 speakerphones with full voting systems and online conferencing.
Are you ready for the VOIP takeover ?
VOIP will overtake landline telephones as the telephone companies replace copper networks with VOIP systems over the next 2-3 years and stop providing landline services.
If VOIP is not in your main line of business but more or a new opportunity for you we will support you to assist with sales, marketing and technical assisance etc for you and your customers
LED Displays and Videowalls to entertain you
We get a real thrill providing these larger LED Displays and videowalls, everything you need is included - modules, steelwork and controllers for fantastic vivid colour
We have a good range of indoor, outdoor and rental displays with pixel range from P1 to P10 plus large LED screens of 100" plus