Edis Audio Visual keeps you abreast of news, views, comments and changes
Edis AV Projector and Screen Mounts
Cable Kits for Audio Visual Installations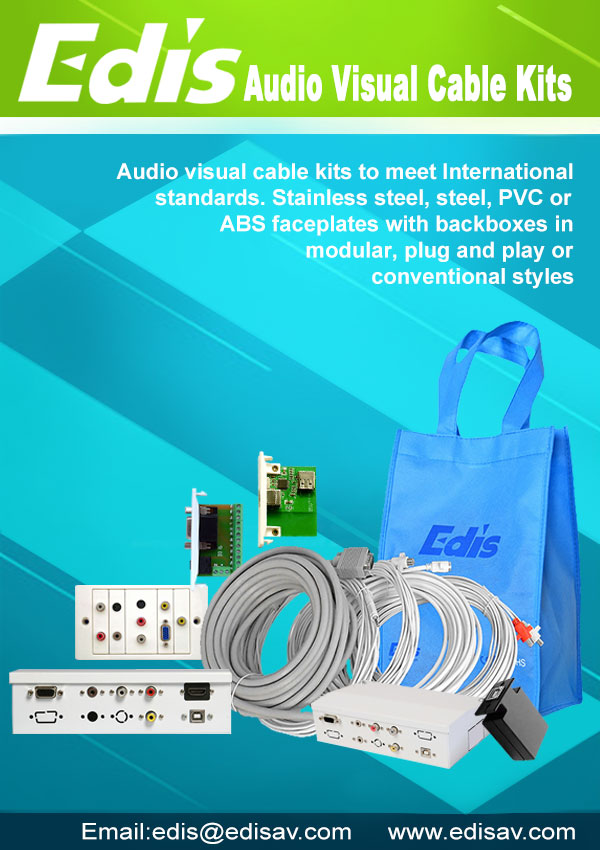 Get more leads and grow your business

We will help you get more leads, promote and help you grow your audio visual, IT or digital signage business
If you already sell or would like to sell Edis audio visual and IT products in the future we will help you find and convert new sales leads into orders and promote your company in the process
We want to help you get more business (for us too !)
We have a huge database of over 100,000 email contacts at schools, colleges and universities and more at SMEs and corporate businesses
We have experienced marketing, graphics and technical teams plus the latest SEO, email marketing, tracking and reporting software to secure new business for you
Our data is segmented and can target business opportuinities near you with focussed messages and advertising
If you think your business would benefit from our FREE e-marketing service - let's talk !
Affordable lightweight 2.4 GHz pen and lapel mics for meeting rooms and classrooms
Digital Signage Players, Displays and Kiosks from Edis
Alibaba faces class-action lawsuit in U.S.
The dispute started on Jan. 27, when Alibaba publicly challenged SAIC officials over a survey that found that more than 60% of sampled goods on the Taobao website are "not genuine."
SAIC then released the white paper, which detailed a closed-door meeting between SAIC officials and Alibaba executives over counterfeiting and other irregularities at the company.
In an apparent attempt to defuse the crisis, the SAIC said on Jan. 30 the document is only the minutes of a closed-door meeting and carries no legal weight.
Rewritten by Li Rongde
Wireless Trackerball Mouse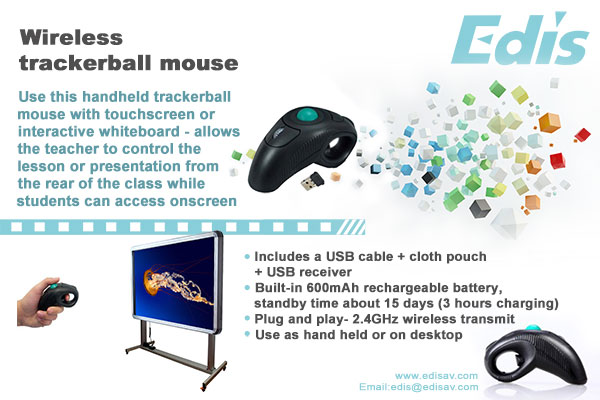 While it may seem strange to offer a wireless mouse for a touchscreen or interactive whiteboard, if you were a teacher or presenter you would know the problem of having to stand all day near to or forever walk up to the screen to progress the presentation.
With a wireless mouse the teacher or presenter can sit or stand behind the audience while they move to the screen to use it's touch capabilities
See Edis mini PC Signage Player at ISE (Unicol stand in Hall 4, U22)